Latest News - 20/9/21

- Update

The last couple of months have gone really well. Lots of Kestrels have been attending sessions and some have been competing too in various leagues (YDL, Lily B and Ebbisham) which has been fantastic to see.

The cross-country season will be starting soon - so if you have any queries about that please just ask at one of the sessions (particularly Phoebe, as she is a senior British international over cross-country and a fountain of knowledge on the subject).
20/7/21
It's hot outside - just like some of the performances by Kestrels on the track.
Lots of Kestrels have taken part in the Youth Development League, the Ebbisham League (boys), Lily B League (girls) and even the Southern Athletics League (seniors!).
Well done to everyone.
Training has been great fun, with the good weather, lots of athletes, badges being earnt in Challenge week and it's all been a welcome relief after all the lockdown issues.
For those who don't already know - Kestrels continue right through the summer holidays - so we'll see you there.
18/6/21
Competitions are back!!!!!
The first YDL took place on the 5th June and so many of you Kestrels did fantastically. There were PBs all around and K&P as a team managed 2nd place in the match.
Well done to everyone who took part.
With more YDL, Lily B and Ebbisham league matches coming up soon - there is so much to be looking forward to.
28/5/21
We are really pleased to say that from the 7th June we are going to be able to return to our pre-covid timetable of training sessions. An email has gone out to everyone and all the details are on Times and Prices for you to see.
We still have a few covid issues around spectating and use of indoor spaces etc, but it is so great to be able to be moving in the right direction again.

With the competition season just round the corner - if anyone would like to run for our parent club (Kingston and Poly), please just talk to any of your coaches and they'll be able to help.
21/5/21
We've loved the last couple of months of getting Kestrel Club back to full swing. Long may it continue.
All the athletes have been doing great and to see everyone enjoying it and trying their best has been the perfect antidote to the gloom of lockdown in the winter.
We are still able to take on any new starters who wish to join and we are also now just around the corner from the first K&P club competitions. Kestrels can join in with lots of these - if they are in at least Yr4 at school. For this age and upwards there is the Lily B for girls and Ebbisham League for boys.
Once athletes reach Yr6, they can also do the Youth Development League.
Even more competitions are available as you get older - with several more leagues for our older athletes in Yr10 and above.
Each of these leagues has between 3 and 6 matches a year - there is no requirement to do all of them - just come and have fun when you can.
If you need any more information about this, please just ask any of the coaches or contact us on kestrelclub@momentumsports.co.uk and we'll be more than happy to help.
22/3/21
Unless there is a last minute change of heart from the government, we are back at the track on Tuesday next week (30th). All plans are in place and current athletes should have received an email offering them a spot to book at a session or two next week.
If you have not received this, or you are new and would like to join, please contact kestrelclub@momentumsports.co.uk and we'll be more than happy to help you.
Our coaching team is SO EXCITED to be starting back up - we hope you are too...
9/3/21
Summer fun is nearly with us....
We have today had confirmation about the re-opening of the track (provided the government's current plans come to fruition) and are very happy that we have a date this month for starting again.
Our first session back will be on the 30th March and we'll be taking bookings for this from the latter part of next week.
It's going to be fantastic to welcome everyone back to Kestrels and with the vaccines in place we very much hope there won't be any further periods of lockdown.
Now would be a great time to really work on a few of those things you can do to be ready for the summer season ahead. Practice your sprints in the park. Try some standing long jump. See how far you can throw a ball etc etc.
Doing a bit now will mean you are fully ready for when we return.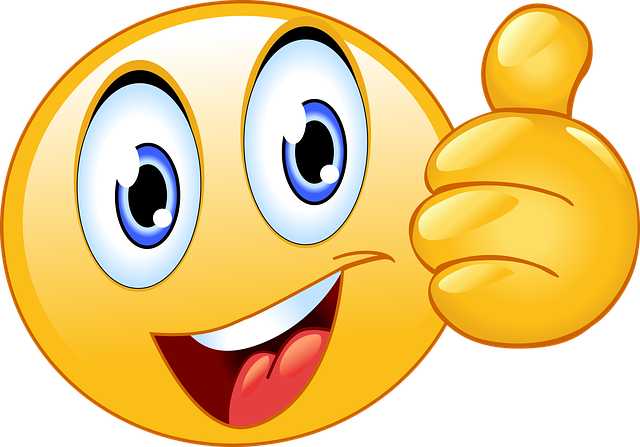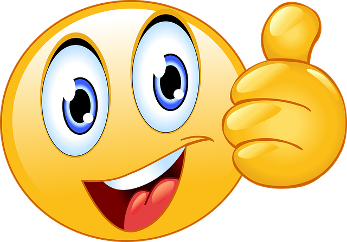 25/1/21
We're afraid the track is now shut again. We are looking at ways in which we can help athletes over the coming weeks. Please get in touch if you'd like some assistance or have ideas on what would help.
We are currently working on a range of things you can do to keep active, fit and enjoying your athletics at this difficult time. More in a few days - but for now, why not check out the videos section here on this website to get started.
As a team we are heartbroken by this - but if we all pull together we'll get through it and it will be a bit warmer for training when we return!
We are very hopeful that with the vaccine things will seem a lot more normal in the not too distant future.
From all your Kestrel coaches.
Here is a short video about how we have been keeping young athletes safe during our time back after the first lockdown and will do so again once the track is open after the second one
Our sessions are now at the times below, which are a little different to how they were in the past. Unfortunately, the Epsom track isn't yet available to us for Wednesday sessions yet.
Everything else, however, is pretty much as it was, with slight variations in times.
The times are
Tues 4.40 - 6.00 (Yr 4 - 13 including High Flyers)
Tues 6.10 - 7.30 (High Flyers only)
Thurs 4.40 - 6.00 (Yr 4 - 13 including High Flyers)
Thurs 6.10 - 7.30 (High Flyers only)
Sun 9.00 - 10.20 (Yr2 - 7)
Sun 10.40 - 12.00 (Yr 6 - 13 including HIgh Flyers)
You do need to book sessions in advance now, as covid rules state we need to know how many athletes are attending sessions - and we have a maximum limit too, although we can generally cater for all the numbers we had previously in these age groups).
These are likely to change in the coming weeks, although we'll make sure we post any changes here, so you are fully aware of them.
Please contact us (kestrelclub@momentumsports.co.uk) for all the latest information or to book onto a session.
We are following all the covid-19 measures recommended by England Athletics and under government rules to ensure we are as safe as possible. One way systems to the toilets, hand sanitiser, appropriate groups sizes, zoning of the track and cleaning of equipment are all very important to us - to keep everyone as safe as is humanly possible at this time, whilst still enjoying the sport we all love.
30% off our Udemy Course.
All the athletics Kestrels need to keep them improving over the whole summer holidays. It's a bargain!
Just use the following link to get the whole course for £27.99
https://wwhttps://www.udemy.com/course/track-and-field-at-home-for-junior-athletes/?couponCode=7473B1EB7E84916CE381
Udemy Course
We also have a brand new course we've created for young athletes to be able to do athletics at home, in your garden or in a park.
You can register through this link.
https://www.udemy.com/course/track-and-field-at-home-for-junior-athletes/?referralCode=C2AA1004836869C8E92D
To get a brief idea of what is on offer, just watch this short video.
Again, any queries, please just ask.
We are really missing everyone, with it being about 10 weeks since we last saw you. We hope that the above can help. In addition, we have our challenges for you to try as well.
There's no excuse not to be keeping active!
Our daily ones are on this fun playlist on our Momentum Sports YouTube Channel.
We also have the Kestrel Kinetics 400 Challenge. We are still very keen for people to have a go at this (in fact, to have a 2nd, 3rd or 4th go - as it is a great, fun way to keep fit).
We offered a prize to the best video of an athlete doing this by the end of April. The winner is Grace and you can see her video on our Facebook page. Well done to her.