Here to help your budding athletes become better athletes
Momentum Sports is very pleased to be working with Kingston AC and Polytechnic Harriers (K&P) to help bring on the next generation of athletes in the south-west area of London through the Kestrel Club.
Latest News
The Timetable for Sunday is now ready and will be as follows.
--------------------------------------------------------------------------------
9.00am registration opens.
Track
9.30am 100m
10.30am 800m
11.15am 300m
11.45am 4x200m
Each track event will start with the U11s and move up through in progression to the U17s.
Field
9.30 HJ - PBs 1.20 or less (starting height 0.85 up in 5cm bands)
9.30 LJ - U15 / U17
9.30 SP
10.30 LJ U11 / U13
11.00 HJ PBs over 1.20 (starting height 1.10 up in 5 cm bands)
11.00 JT
Any queries, please just ask.
-------------------------------------------------------
K&P Junior Try-Out Competition - 25th March.
On the 25th March there will be a practice competition for junior athletes (up to U17s) at Kingsmeadow from 9.00 - 12.30. This replaces the normal Kestrel sessions on that day.
The aim is to get athletes ready for the summer season ahead with a range of events, so you are used to a competition environment and also to allow team managers (who will be attending) to see athletes compete, so they can have an idea of form for team selections going into early matches in April. All events will be timed or measured, although they will not be posted subsequently to the Powerof10 and in addition to officials there will be coaches on hand to assist you with where to be and also warm ups if you are a more novice athlete.
The events will be
100m, 300m, 800m, High Jump, Long Jump, Shot Putt and Javelin. We'll finish the morning with a 4x200m relay.
Entries will £5** and are payable on the day.
There is no need to enter in advance, although we'd love some idea of numbers - so if you can let us know if you'd like to attend, that would be great.
Any queries, please ask Richard Holt, Pat Logan or Vanessa Hammett
(**If you are a Sunday Kestrel Club athlete, it is included in the subs you've paid as this replaces your session)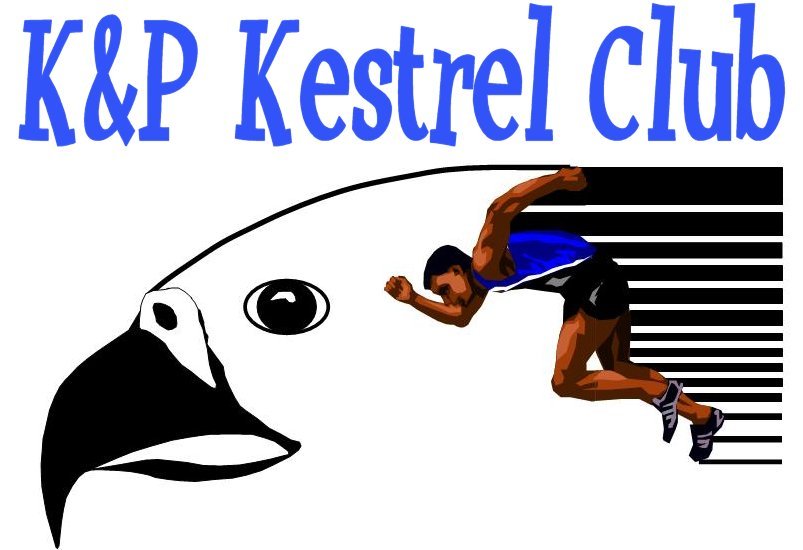 Here is a guide to the Kingston and Poly Junior fixture for the year.
and here is a guide to the YDL (Youth development league) for K&P.
It contains all you need to know about taking part
Kestrel Club goals and costs.
The aim of the sessions is very simple - to introduce the whole range of athletics events to children in a fun and fulfilling way through coaching from highly experienced qualified coaches.
All children are welcome, no matter what their ability and potential, as we believe that everyone can improve with our support. Each session is run at the Kingsmeadow Stadium in Kingston (postcode KT1 3PB), and the club runs throughout the year - including the summer holidays.
We currently run the Kestrel Club at the following times:
Tuesdays from 17.00 to 18.15 - for school years 4-11
Wednesdays from 17.00 to 18.15 - for school years 4-11
NOTE: This session is at the Epsom Track (Poole Road)
Wednesdays from 19.30 to 20.45 - for school years 8-11
Sundays from 9.30 - 10.45 - for school years 2-5
Sundays from 11.00 - 12.15 - for school years 6-11
In addition to this, we have a session with a slightly different format:
Thursdays from 17.00 to 18.15 - for years 6 and above. Here athletes can concentrate on individual event groups (sprints, middle distances or throws) if they really enjoy one area significantly more than the others.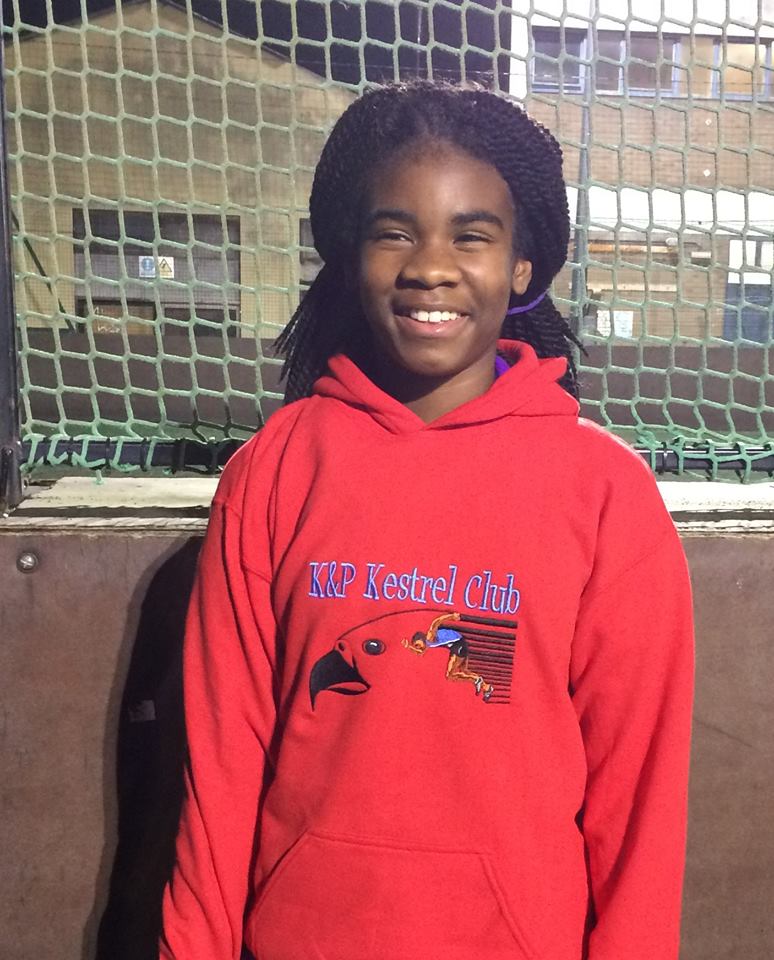 If you would like to come and try out to see if you like the sessions, we offer athletes a taster sessions. The first one is £5, with any further pay-as-you-go session £15 thereafter.
If you would like to commit more long-term after trying us out, then the cost of the sessions is £95 for each 3 month period or £170 for each 6 month period, which will run on a rolling basis. This price pays for one of our sessions per week - there is a £20 discount on a second session, if your child would like to take part, provided they are in at least Year 6. This means the cost is £170 for 6 months for one session a week or £310 for two sessions a week.
The price includes the cost of admission to the track, all coaching, and prizes / goodies for athletes.
We are looking to develop each individual's talents as far as possible so that they can enjoy the great sport that many of us have been involved in for years.
This will provide a great platform for future athletic and sporting achievement for the youngsters involved and is the primary route into athletics for those wishing to join K&P.
If you have any queries about the club or would like to register an interest in joining, please e-mail
patlogan@momentumsports.co.uk.
Alternatively, we are happy to welcome you for a trial without prior notice if your child meets the age requirements for the session.
The Kestrel Club presents an "Athlete of the day" award each sessions. There are good prizes to be had (hoodies, t-shirts, hats etc), and is based on dedication, good behaviour and good performance etc.
We also have a Facebook Page - KestrelClubKingston which we'd love you to join so you can keep up to date on all the news about all that is going on.