We try very hard to ensure that each and every child is training at a level that they are both ready for and allows them to continue their development in Athletics.
In order to achieve this we have set up a number of progression steps that will take athletes all the way from their first trial session in the Kestrels club hopefully right through to training and competing as senior athletes within our more advanced training groups on a Tuesday and Thursday night, some of whom have gone on to international level.
To be objective and fair we base this on a points system. It is a little involved, to ensure athletes progress through each stage as and when they are fully ready. We hope this provides each athlete a way to track progress and potentially move through our system in a way that suits them.
Points are achieved through the following ways:
1 point

for each 6 months done in Kestrels (3 months if attending twice a week)
2 points

for each year in school the athlete is in (e.g. Year 7 gains 14 points) .
1 point

if green badge standard achieved,

2 points

for bronze badge standard achieved,

3 points

for silver badge standard achieved and

4 points

for gold badge standard achieved in any race or Kestrel Challenge.
7 points

if time achieved for Powerof10 rankings, 5/6 points for intermediate times,

8 points

for finishing in top 300 from previous year performance, and

9 points

for a top 100 performance. For these higher points - qualified officials are needed. All matches with qualified officials appear on www.thepowerof10.info - so to get more than 4 points, the result must appear here.
0.1 point for every performance an athlete has on Powerof10. We use this as our measure of competitive experience. (excludes parkruns)
See below for the number of points needed to become a High Flyer or to progress to one of our Development groups beyond Kestrels.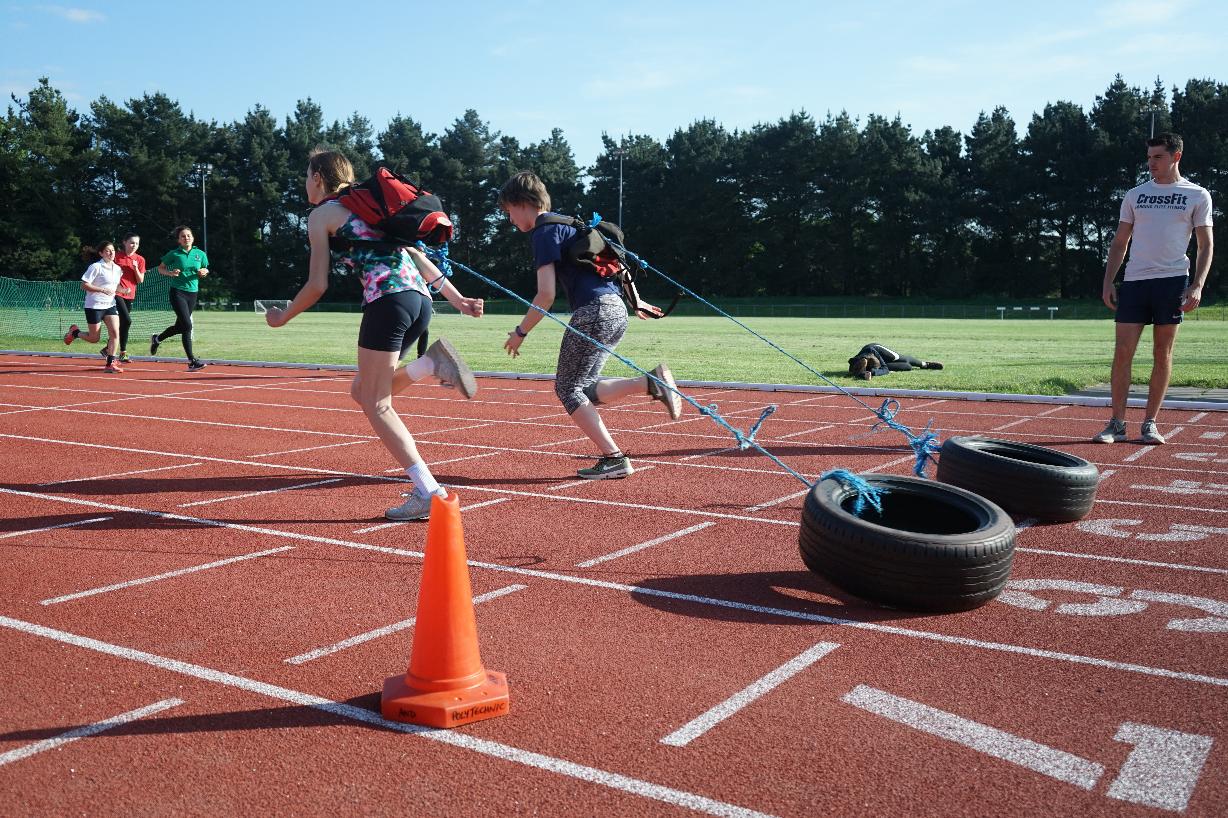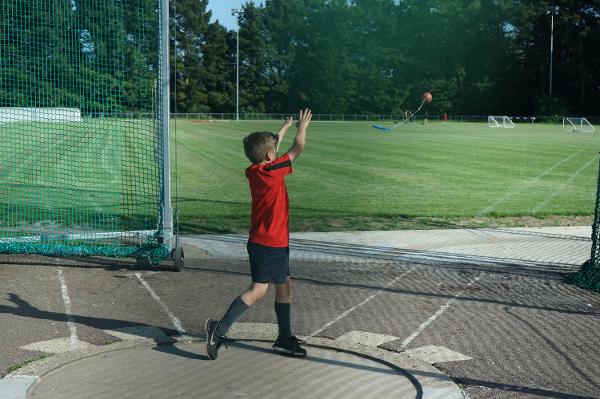 High Flyers
20 points is the aim for High Flyers. Once this is achieved we'll invite athletes to join this group. Clearly, all Yr10s and above will be High Flyers.
From Sept 2019, this is now a bigger group than previously.
High Flyers will register for two sessions a week, if an athlete has the points needed, but doesn't wish to do this, they are very welcome to remain as "regular" Kestrels.
Within High Flyers we allow athletes to choose the favourite events a lot more often and to specialise a little more, with more advanced training techniques.
This is a stepping stone for athletes to eventually being invited to join a more senior group.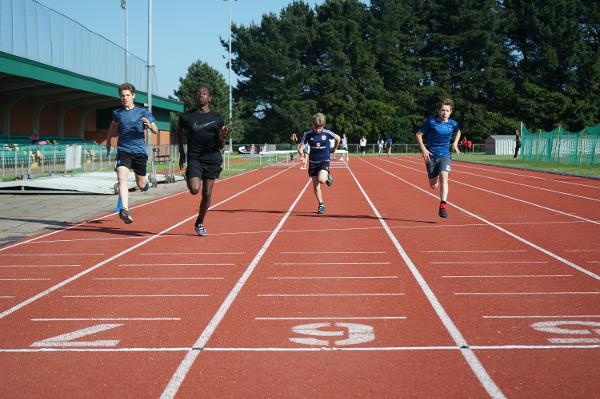 Progression beyond Kestrels
30 points will get an athlete an invite to a more senior advanced training groups on a Tuesday and Thursday evening,
It should also be noted that athletes do not have to progress the second they achieve the correct number of points. If they are happy at the level they are at then they will not be forced to progress to a more advanced group.
When an athlete is invited to join an evening group, they will be given access to all the possible groups which they could move to. This would see them get a specific coach assigned to them - who will personally try to help them achieve the best they can. This is not set in stone and if for any reason the athlete wishes to change group or events they do, that is fine - they just need to let Richard Holt or Pat Logan know and they'll assist in helping with options at this stage.
Some athletes like doing more than one event, the specific requirements of these athletes can be discussed at any stage and there is plenty of scope for assistance from other coaches at Kingsmeadow to receive help in events which are their main ones or are ones that their primary coach isn't expert in (for example, a lot of athletes who primarily sprint like to jump and hurdle - but not all sprint coaches can cover these events - but we can assist in ensuring athletes can do them so.). Again if you have any queries, please just ask.
Competitions and Club athletics.
Once an athlete has been training for a while and they have the confidence to get involved with club competitions, we are keen to encourage them to join Kingston AC and Polytechnic Harriers (K&P). This is the club that Kestrel Club and Momentum Sports work closely with and which has produced a large number a county, national and international standard competitors.
The function of the club is primarily the provision of competition for athletes through league fixtures and also access to championships at various levels.